Replacement BMW Keys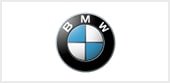 Are you an owner of BMW vehicle? Regardless of the model or the age of your BMW, Auto locksmith Bradford is there to take care of your vehicle. We have trained staff, and all our services are licensed and insured.

If you lost your MBW car keys, you don't have to worry. We have our technicians ready to have your keys made and delivered within the shortest time possible.  We have mobile automotive and our services are the best and second to none. Therefore, our clients can be assured of time replacement of lost car keys.

When it comes to key replacement for various BMW car models, our services are timely.  We replace your keys anytime you need, we respond to your call, and our services are delivered within the shortest possible time.

Are your keys broken or even worn out to a point they can't assist you? We replace and also repair your keys at a friendly price. If your key breaks inside the barrel, we remove it and make a new one on the spot.

We are also ready to offer Transponder Programming services in case of any malfunctioning of your car keys. You don't to freak out when your transponder key is no longer sending the right signals to your car's immobilizer system. Contact us.




01274 952 004