Replacement Chrysler Keys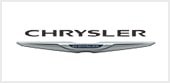 If you want to replace your keys, we will sent a technician to your location who will cut and program  it .what you require is just is just a pre- purchased key but we recommend for a blank key or one from our technicians for easy functioning. In a case where you are unable to get such a key, our technicians will cut a new key based on your car model and any other information they are likely to get about your car.

We also provide Transponder Programming services. Keep in mind that latest Chrysler models have features which utilize a programmed transponder chip to start the vehicle. We have friendly prices and our trained technicians assure you of getting the best transponder chip and program it for your car.

If you have lost your key, it's the high time you worry not. Our technicians are a phone call away to come and make a new functioning key for your Chrysler.

Are your keys broken? Don't be disturbed because our automobiles are ready to service your vehicle. Even if the key is inside the barrel, our technicians will apply their skills to remove it and easily make a new key for you.

Call us any time we are ready to assist you.




01274 952 004