Replacement Daewoo Keys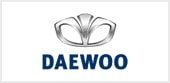 Did you know all Daewoo 1995 models and later models use transponder keys? Key replacement activities for such keys should be carried out by professionals. Whether you are battling with lost car keys or broken car keys issue, we are a phone call away.

Since life is full of misfortunes, car keys can break anytime. Whenever this happens, we are there in case such mishaps land on you, don't hit the roof of the car but just call our ever ready engineers who will get you out of the wrangle in a minute.

The world today has undergone a tremendous transformation. We provide Transponder Programming for your Daewoo to help you remain it touch with the current complicated and computer programmed generation.

Advances in the lock and key technology are standard in modern ages.   However, this should not worry you in case you want to replace your key. Our skilled technicians have up to date skills to assist you in having new car keys.

Adopt a stress-free life while operating with your Daewoo by just making us your car service providers.




01274 952 004