Replacement Dodge Keys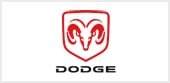 If you want to replace your keys regardless of the model, we offer a 24/7 service just to replace your lost car. With our services, you don't have to worry even when your car key breaks at night. All you need to do is to contact us.

Key failure problem is common in car owners' daily lives. To help you get out of this malfunction once and for all we provide Transponder Programming anytime your key fails. We have technicians with extensive experience on programming keys.

Car keys get lost in different circumstances. Most commonly due to the forgetful nature if human beings you can forget your keys anywhere if this happens don't worry: we have the required facilities to have lost key for your Dodge recovered.

Due to your hurry to get to work on time have you broken your keys? Worry not we are just on your car doorstep to remove the broken key from the lock and make a new one for you.
Keep your Dodge car moving with us.




01274 952 004