Replacement Fiat Keys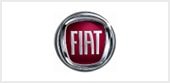 Are you disturbed of broken car keys? We offer key extraction service and above all make a new key and test it to ensure that it's working. Why are you stressed when the solution is just at your hand by just calling us?

If you lose keys, maybe they are stolen, or you just misplace them, we assure you of securing your car by deactivating that key from the cars memory. We will then make a new one which will encode to your system ensuring car safety.

Due to the increased use of transponder programmed keys and the frequent use of the key, the probability of the unique code failure is high. But this is not supposed to worry you. We have trained staff on the current technologies just to make your keys programmed and up to date.

Car keys are prone to getting old which makes their appearance not too good. If you are in this situation and you want to replace your keys just call us, and we will help you get a new and a good looking functioning key.

Why are you worried? Just call us to help you maintain your Fiat.




01274 952 004