Replacement Ford Keys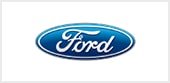 Are you in a dilemma due to an emergency need to replace your car keys? No matter where you are located just get in touch with us because we have the right knowledge and expertise to fix your key in no time flat. Our replacement services are wide enough to cover any model of the Ford.

In the recent past vehicles are required to have an immobiliser system which requires programmed transponder key to operate. If you have not fixed this system, fear not because we have specialised staff in the area to avail the best programming for your Ford.

Losing car keys is very common in our daily lives since human beings are prone to errors. If you happen to be a victim, worry not because we are here for you. Our technicians guarantee you of getting a new set of keys at the least cost ever.

Keys break may be because they are old or even you have stepped on them accidentally, just contact us, and we will have your keys made, and you will be able to continue with your daily routine.

Achieve all your daily targets with us because we care for your Ford.




01274 952 004