Replacement Honda Keys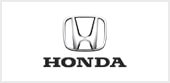 After you purchase a transponder car key today, programming it is necessary to make it send validated signals to the immobilizer system in your vehicle. We have a very low-cost option to have your key programmed and allow you to drive again. Our team is fully skilled in the current Transponder Programming technology.

We also have enough tools and spare parts to replace your key immediately you are in need. Regardless of the age of the key, we have technicians who will duplicate a similar copy just to ensure that you drive you Honda all the time without problems.

If you have misplaced or even lost your keys, we are ready to assist you to drive your Honda back home. Our team will respond promptly to your call and assist you in getting inside your car. We assure you security by changing the old memory and replacing it to avoid any loss.

Have you unknowingly or knowingly broken your keys? This is a common problem, and you should worry not, just call us, and we will settle the whole mess in a span of time.




01274 952 004