Replacement Kia Keys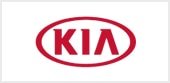 At Auto Locksmith Bradford, our transponder chip programming services are highly efficient. This is assured because we frequently train our technicians on any new technology, making them suit your advancement needs.

Worry less about your lost car keys. This is because we have the best equipment's and personnel to help you get a new key and drive your car back home or even to an essential desired destination.

It is advisable to replace your keys occasionally from time to time. We are here just to ensure that your keys are up to date and are working efficiently. Our technicians will check your car model and depending on other details about the car, they will cut new keys.

Many people due to anger may even step on their keys and break them. If this happens to you, take it regularly and contact our team. Within no time we will be at your location, and we will repair the Broken Keys promptly.

Choose to operate with us, and that will be the best decision for your car.




01274 952 004