Replacement Land Rover Keys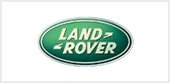 Have you lost Land Rover car keys and you are worried? Worry no more because we understand that human beings make mistakes and they are not to be blamed. Feel free to contact us for the most efficient Land Rover Auto Locksmith services.

By mistake, have you broken your keys and this is disturbing you? We are at your reach to solve this situation in the shortest time possible. We have all it takes to extract a broken key from your car ignition cylinder or lock and replace it.

We are ready to upgrade your car key to a world class key by making sure that the transponder chip in the key is configured correctly. Note that our transponder chip programming or replacement services are affordable.

Are tired you of carrying your old key, and you want to replace it? Worry no more because we are ready to assist you to complete the whole process in a span of time. Avoid being ashamed of your old keys and just contact us, and you will have your keys replaced immediately.

The best decision you can make for your land rover service is by choosing us to give it the service it requires.




01274 952 004