Replacement Mercedes-Benz Keys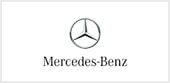 Have you lost your car keys? We have all our contacts functioning ready to receive your call for our service. We will reach your destination when most needed and ensure that your car is secure and assist you to open and drive to your required destination.

Upgrade your car technology with us today by adapting the transponder program. Our technicians have the latest skill to enable you to install the programmer with ease and adapt the appropriate latest technology.

If you are willing to replace your keys, you are actually in the best place. We have our tools of work mobile and ready to serve you anytime. We have improved equipment's which assure you of getting the best duplicate key ever.

Keys break may be due to mishandling. If it happens to you, take it positively because we at the immediate location just for you.

Drive your MERCEDES BENZ with us and you will never regret it.




01274 952 004