Replacement Mini Keys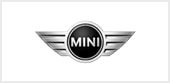 We avail services like Lost Keys, transponder programming, Replacement Keys and Broken Keys. To replace your key we have to cut a new one for your car if you happen to need a duplicate or even just lost the original one. This assures you proper functioning all the day.

Our transponder programming service entails reprogramming the non-functional keys mainly due to the changing technology in the car industry. Be among the leading technology users by choosing us to service your car.

For the broken key service, we make new keys for you. There are many loopholes which can result in breaking down of your key but if it happens to you don't be angry, have us come to you and deliver you from the trap using our reliable equipment.

Get your lost key immediately after losing it. We are always standby to help you 24/7.




01274 952 004