Replacement Mitsubishi Keys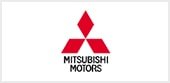 There are so many instances when you find your Mitsubishi car requires Auto Locksmith services. Lost Keys is one of the major causes of delays especially if you wanted to use your car to attend an important meet. Sometimes you tend to forget where you placed your car keys and so you're forced to replace them!

Broken car keys can also be another reason your car requires an attention for a professional locksmith. Note that worn out car keys can break easily. Regardless of whether the key broke inside the ignition system or it hit against a hard substance and broke, we promise to solve the key issue. Our technicians are trained on how to safely extract broken pieces of key from the car lock.

Lastly, we offer Transponder Programming for failed transponder keys. Note that whenever you replace a transponder key, unless the new key is programmed, the chances are that it will not function. Note that if you require a replacement key, we will provide it within the shortest possible time.

For reliable, convenient, as well as affordable auto locksmith services, consider sending us an email detailing all your requirements. You can also call our client support team for help.




01274 952 004