Replacement Rover Keys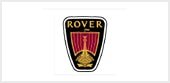 You shouldn't despair when you lose or break your Rover keys. Auto Locksmith Bradford team is here for you and boasts of wealth of experience when it comes to dealing with jammed car ignition systems, blocked car locks, malfunctioned transponder keys, and more.

We understand how urgently you need to replace your car keys, and for this reason, our car key replacement team will come to your location. Note that towing the vehicle from your home or current location to our facilities might take time and costs more. Therefore, our mobile Auto Locksmith services will not only save you the time you would have spent looking for a towing company but also the money you would spend to pay someone to tow your vehicle.

You don't have to worry about getting a copy or something similar to your previous car key when you lose car keys or have broken car keys. This is because our team of auto locksmiths are trained to a level where they can simply analyse your car ignition and lock system and then make a car that services as the original car key.




01274 952 004