Replacement Skoda Keys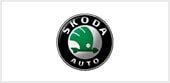 The key replacement unit is there to ensure that you replace your key when necessary. We train our technician on the best way to replace your car keys. Feel free to contact us anytime and get your car key replaced.

Breaking car keys is normal thing that can happen to anyone. When it happens to you, you don't have to worry because we have a unit ready to repair your Broken Keys. It's normal that keys get broken and in case yours break to call us for, and it will be cut and programmed.

You can lose your keys when operating a busy schedule. Feel free to share with us about your loss, and we will get you back to your car. This is assured by our always equipped and ready technicians in our midst.

Have the best transponder key program from us. Don't operate the old fashion key type just allow us to auto program your key for efficient functioning and also transform you into the latest technology.

We are waiting to help you get inside your car, just get in touch with us.




01274 952 004