Replacement Smart Keys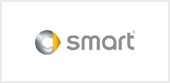 We have the latest key technology with us. With that, our technicians can effectively replace and program transponder keys  in time and effectively.

We also assure you of having a stress free day even if you lose your keys. We understand that losing car keys is just common which makes us respond to your emergencies immediately they occur.

Many people get discouraged when their keys break. Don't be on the list because we are ready with our tools just to repair your Broken Keys. Most clients recommend our team as the best key caretakers.

Are you looking for somewhere to replace your keys? The solution is just with us, and we are just a mile away. Call us via the phone and the gain will always be yours because our main aim is just to satisfy our customers.

The solution for your car keys is just at your doorstep if you choose to work with us.




01274 952 004