Replacement Suzuki Keys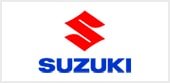 We have an emergency response team just to save you in case you lose your car keys. We train our staff to move faster when our clients are in trouble and from the experience our customers have never complained.

Do you happen to have broken your keys while unlocking your car after a busy day? We cover this mess by sending our team just at the point where the confusion occurs, and they quickly help you drive back home.

Our staff has the latest knowledge on transponder key programming. We assure confidence in our programmed keys by testing their running ability. Make your keys Auto today by getting in touch with us and 100% functioning will be guaranteed

We are always ready to offer a duplicate key for you. Our key replacement team has proven to offer the best service enabling us to serve you better. Stop using outdated keys and get the newest keys from us today.

We serve your car with intelligence and knowledge, just choose us.




01274 952 004