Replacement Toyota Keys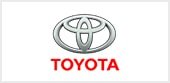 Are you looking for a transponder chip programming expert to fix your car key transponder keys? Did you lose the transponder keys or fob keys and now you're confused on what you should do? Contact us and we will send team of experts to help you.

Have you by mistake mixed your keys with other items hence losing the keys? We promise to get you inside the car with ease by just cutting and programming a new key.

Get rid of you old key once and for all by choosing us to replace your keys. Our staff has the best duplicating skills, and we assure you of getting a new key on the spot. Pick your phone now, and we will get to you in a second.

You can break your keys by even stepping on it if this happens just take it usually because we have our tools ready to make a key for you anew.

All your issues are just sorted out by allowing us to work with you.




01274 952 004