Replacement Vauxhall Keys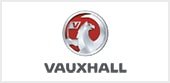 Among the things we take pride in as a company is the quality of services we offer to our esteemed clients in Bradford and the neighboring areas. Our car key replacement services are unmatched and are delivered by an expert.

Are you tired of breaking your keys from time to time? Forget about the issue by choosing us to repair the breakage, and we assure of solving the problem once and for all. If it happens that your keys have broken inside your car, take it easy because the tools to remove the broken piece are here with us.

Stop getting angry just because you have lost your keys. Make it a routine of calling us to avail your keys anytime they get lost and drive your car without stress. We have cutting and programming tools to facilitate the whole process.

Open your car with Auto keys by allowing our technicians to upgrade your keys to transponder program today. Many have chosen us and believe it; they have never complained.

Stop driving your car with a lot of complaints by just choosing us.




01274 952 004